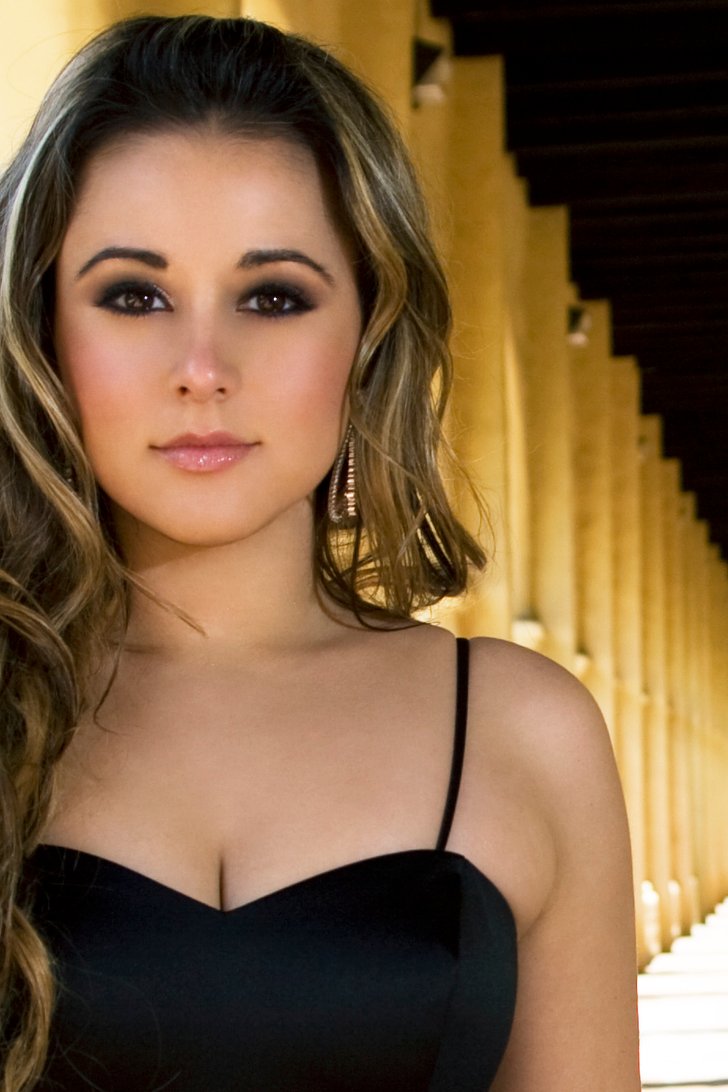 "Talented. A class act."
- Tony Bennett, legendary multi Grammy award singer
"You will want to hear her again and again."
- John Barnum, conductor, Mississauga Philharmonic Orchestra
"What a wonderful opening to our Season she provided! The girl can SING! WOW!"
- Marie Cochran, Marketing Director - Lewis County Concerts, USA
"What a talent! A well organized show. Thanks again for an enjoyable event."
- Tony Petzold, Director of Sound and Lighting - Corbet Theatre, Centralia, Washington USA
"Her vocal art places her in the top echelon of singers of her generation."
- Merv Griffin, talk show host, TV producer, entrepreneur, musician
"God had a good day when He blessed her with both good looks and talent."
- Stig Rossen, star of Les Miserables credited with over 1,500 performances
"Sarah has the WOW factor on stage. She connects and is convincing."
- Richard Mills, Vice President of Performing Artists Touring SFA (The Tenors, Diana Krall, Michael Buble, Jan Arden, Bryan Adams)
"Sarah was wonderful and our audience loved her."
- Joe Wollenberger - President, Charleston Community Music Association, West Virginia USA
"She is an incredible vocalist."
- Wayne Vick, Sound Engineer & Concert Technical Director (Tony Bennett, Lou Rawls, Ramsey Lewis, Beach Boys, Lee Ann Rimes, Suzy Bogguss)
"Sarah is a very talented singer."
- Bjorn Hyrup, conductor, Gala Orchestra, Hvidovre, Denmark
"The capacity house got what they came for, first class singing and entertainment."
- Mike Cox, President, Union City Civic Auditorium, Tennessee USA
"She is not only beautiful but a fabulous singer."
- Meridith Hankenson, President - Acts Inc. (Marvin Hamlisch, Jack Jones, Sandy Duncan, Tommy Tune, Celtic Tenors)
"Lovely and exquisite performance."
- David Firman, conductor, Royal Philharmonic Orchestra and the Danish Radio Symphony Orchestra
"A talented and versatile singer."
- Ron Jewell, Artistic Director - Bartlett Performing Arts Centre, USA
"Sarah delivered the best pops symphony concert of this season."
- Jennifer Annand, Assistant General Manager Orchestras Mississauga (Mississauga Philharmonic)
"I have become a fan."
- Scott Lavender, conductor for the legendary Johnny Mathis for the last 30 years and has conducted over 100 symphony orchestras for him worldwide.
"Her range of expertise is what makes Sarah a compelling artist."
- Myra Shaffer - Executive Director, Greenwood-Lander Performing Arts (GPLA) Greenwood, South Carolina USA
"Sarah Pacheco has been spectacular every night on this tour."
- Paul Potts, international singer and multi million selling tenor
"Sarah is an excellent singer."
- Laura Thomas, Conductor /Arranger, Niagara Symphony Orchestra

"Sarah is full of talent, charm and beauty. She is a joy to work with and mesmerizing to watch."
- Stephen J. Podosek, Executive Producer, Variety Kids Telethon, New York USA
"A memorable concert by a first-class performer."
- Management, Hammerson Hall Theatre
"Sarah sings as great as she looks! Her talent has a depth way beyond her years."
- John Hasselback, Conductor & Accompanist [USA] Milwaukee Symphony Orchestra, Buffalo Philharmonic Orchestra, Bemus Pops Orchestra, Erie Philharmonic Orchestra, Variety Kids Telethon Orchestra, Al Martino, Connie Francis, Four Lads, Four Aces, Bernadette Peters
"She is an outstanding talent with a wonderful stage presence."
- Jill Ann Siemens, Founder of The Canadian Tenors and Tenore
"Sarah has a beautiful pop voice. She conveys meaning and emotions easily and is very natural. I'm looking forward to work with her."
- Marvin Hamlisch, Composer & pops conductor of the Pittsburgh Symphony Orchestra, Milwaukee Symphony Orchestra, Dallas Symphony Orchestra, Pasadena Symphony and Pops, Seattle Symphony, San Diego Symphony, The Buffalo Philharmonic and The National Symphony Orchestra in Washington, D.C. He has been awarded an Emmy, Grammy, Oscar, Tony and a Pulitzer Prize.
"Wonderful"
-Stephan Moccio - Award winning songwriter and composer (Celine Dion, Josh Groban, Sarah Brightman, Miley Cryus, Nikki Yanofsky)
"Using a sports analogy: there are good players on the local soccer team, but Sarah is in the World Series."
- Cosimo Crupi, Arranger / Producer / Musician
"Wow!!!!! I had tears in my eyes when Sarah took the stage."
- Faye Perkins, former Vice President Marketing, Sony Music (Michael Jackson, Pearl Jam, Charlotte Church, Yo-Yo Ma, Rage Against The Machine, John Williams)
"Sarah showed absolute confidence which I believe comes with, not only
experience but with an undying attitude!! Watching Sarah was delightful."
- Bruce West, former manager and promoter of Fifth Avenue